Step by Step Guide to Rent a Dumpster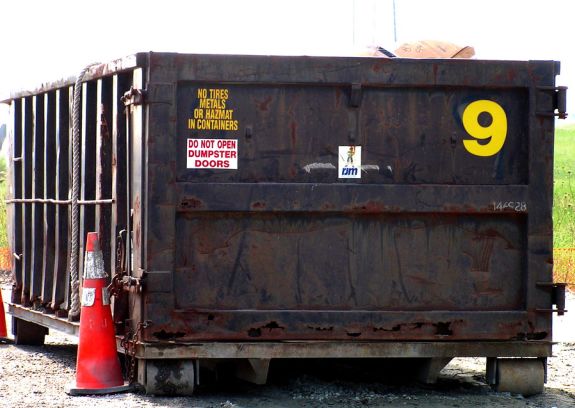 The right dumpster can solve your problem. If you end up with a dumpster that is not right for your needs; it will be a waste of your money. You will also lose precious time in needless inquiries. The cleaning of the debris from your residential or commercial property will also be delayed. So, it is important to take some time to choose the right dumpster company.
Consider this step-by-step guide to rent a dumpster.
Search for a Local Company
When renting a dumpster, it is best to go with a local rental company. You are likely to receive more personalized and efficient services from local and long-established businesses.
The best way to find a local dumpster rental company is via online searches. For instance, if your location is Houston; use keywords with this location and your requirement in the search keyword. A keyword such as rent a dumpster in Houston TX can provide you with names of leading local businesses in the city.
You can check the websites of these companies to know more about them. For instance, find it beforehand what kind of materials the company allows in its dumpsters. Hazardous waste, paint, asbestos, and medical waste are some materials not allowed in dumpsters. There may be some relaxed rules about food waste or construction material with asbestos. In the latter's case, it could be permitted if packaged properly as per your state's regulations. You might need to notify the rental company beforehand about using the dumpster for food waste.
Check the Services
Check the services page on the company websites before you call them with your inquiries.
Do they offer a dumpster for both residential and commercial needs? If you need a dumpster for residential use then you are more likely to need a smaller-sized roll off than what is often required for commercial use. If you rent a small dumpster than required; you might need to pay for another one. Not only you will end up spending more on a dumpster rental, you will also go through the needless hassle.
Many companies can even arrange for a dumpster as per your requirements even if one is not available with them at the time of your inquiry.
Call the Company
If you like the company so far, it is time to call them with your inquiry. Clearly state your requirements and ask for the availability of dumpsters. Make sure to inquire about the dumpster sizes. If you are unsure about the size you need, ask for assistance from the company executives. The customer service executives of reputed businesses will offer you all the assistance you need to find the right dumpster size for your needs. They might even connect you to their managers to help you out properly. They can provide you the right information based on the material to be dumped, the size of your driveway, the duration of your rental requirement, etc.
If you have any special requests about drop-off locations or dumpster sizes; ensure to relay such information during the call itself. Even if they might not have accurate information for you at the time of your inquiry; they will call you back and provide you the information. If a company is not responsive to your inquiries in a timely manner then consider it as a red flag. It is then a good idea to consider another company with better and timely responses. Such companies are more likely to offer you good services.
Inquire about the Costs
Make sure that you ask for upfront prices. If you need multiple hauls for your commercial use; ensure to ask about the additional charges. A renal company is likely to offer more competitive prices than brokers. The latter work with third-party contractors with no assurances of quality service and you might even end up paying more for dumpster rentals.
Confirm your Requirements
If you have identified the right company for your requirements based on the above guidelines; it is time to finalize the dumpster rental. Ensure that you call the company and confirm the availability of the dumpster once more. Also, confirm the rental costs again. If you find everything in order, you can go ahead and rent the dumpster.